Jaunie Harley Davidson
Dažādi
,
Moto
Sāksim ar to, ka es neciešu motobraucējus. Pirmkārt jau viņi ir idioti. Otrkārt viņi vienmēr lien starp joslām gan stāvot, gan braucot un pēc tam apbižojas, ja kāds viņus notriec. Treškārt čoperisti nez kāpēc iedomājas, ka mēs visi esam lielgabalnieku bērni, kas dzīvo zem helikoptera. Nu citādi es nevaru izskaidrot viņu vēlmi nepārtraukti mūs apdullināt ar ārprātīgu detonācijas troksni. Cilvēki mīļie, izpūtēju sauc par trokšņu slāpētāju. Nevis ruporu. Protams, ir kaifs baudīt spēcīgu dzinēja rūkoņu, taču ne jau TIK ĀRPRĀTĪGI APDULLINOŠĀ SKAĻUMĀ! Sist viņus. Sist, sist, sist. Un tad pašus iestūķēt izpūtējā.
Tajā pat laikā man jāatzīst, ka paši moči man tīri labi patīk. Nu glīti braucamie, vai ne? Īpaši šie jaunie 2010. gada Harley Davidson. Lieli, resni, amerikāniski. Forši. Kad man būs pusmūža krīze, noteikti nopirkšu tādu. Un sabāzīšu spilvenus izpūtējā, lai kāds jauns, nervozs blogeris negribētu man uzbrukt katru reizi, kad pabraucu tam garām.
Zemāk pievienoju arī oficiālo informāciju par šiem modeļiem. Varbūt kādam noder.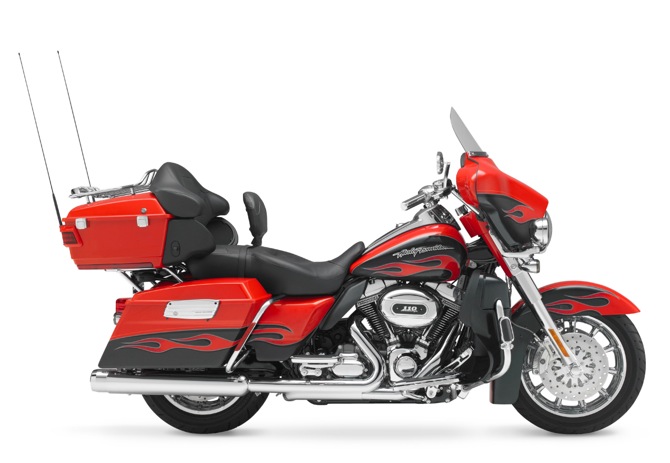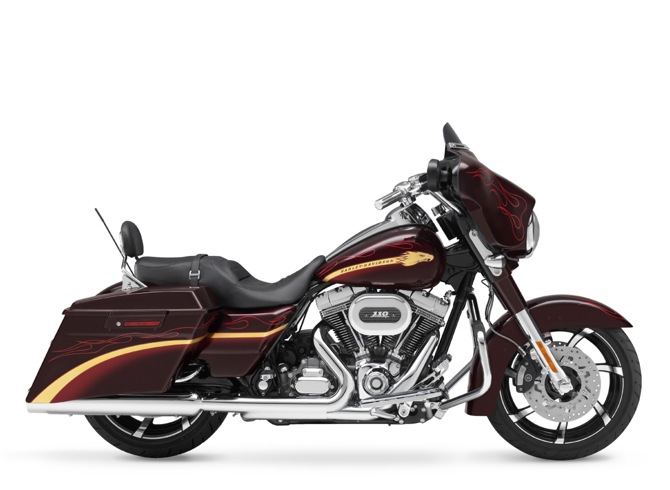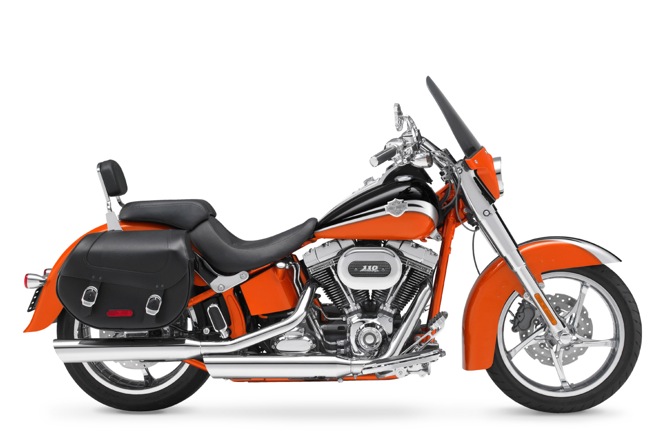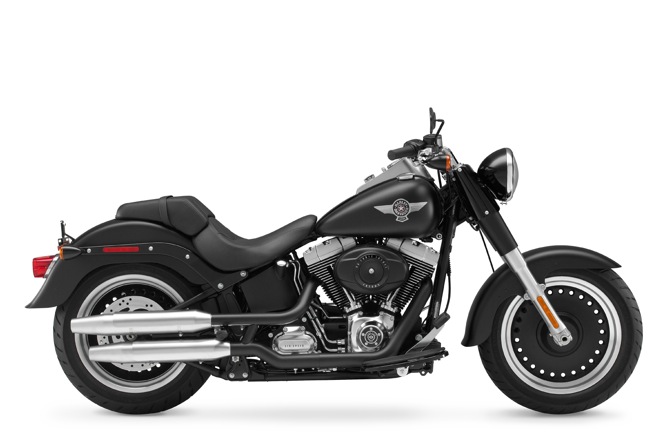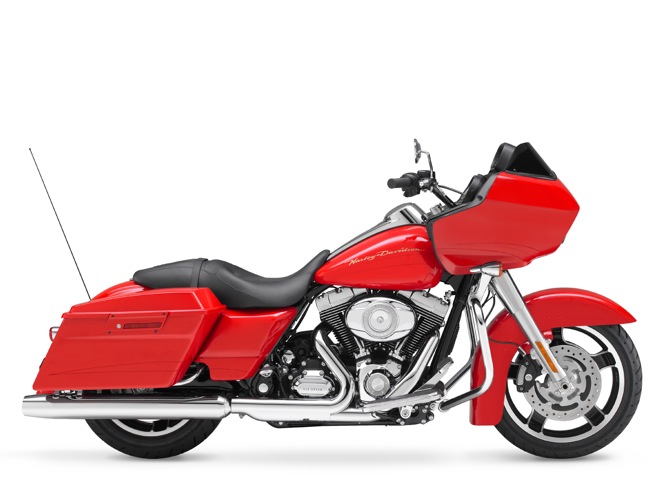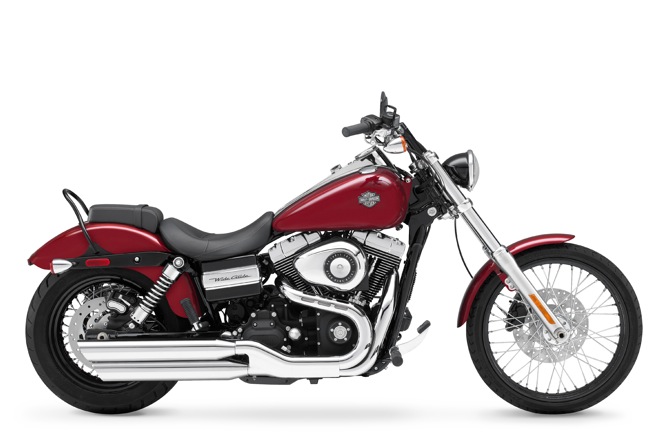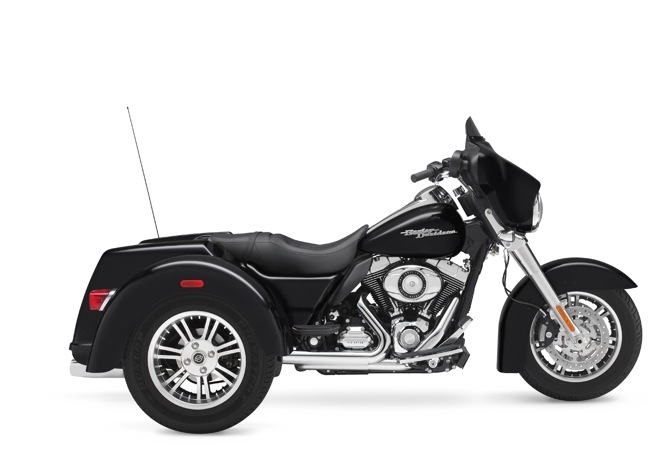 Harley-Davidson Rolls out Nine New Models for 2010
More Performance, Features and Value Across Six Motorcycle Platforms
MILWAUKEE, July 25 /PRNewswire-FirstCall/ -- Harley-Davidson roars into 2010 with nine new motorcycle models, the most expansive new-product introduction in the history of the Motor Company. Across six model platforms, Harley-Davidson achieves a fusion of tradition and technology in a motorcycle product line that offers more power, luxury, and style, and more value.
"This ambitious new motorcycle launch reaches to our riders with the incredible passion that Harley-Davidson has inspired for more than a century," said Bill Davidson, Harley-Davidson Vice President of Core Customer Marketing. "We are thrilled to offer our customers nine new models and a full selection of products for 2010 that lets their enthusiasm for enjoying great motorcycles continue at full throttle."
Highlights of the 2010 Harley-Davidson(R) line include:
* As the new king of the Harley-Davidson Touring line, the Electra Glide(R) Ultra Limited model delivers the performance upgrade of a Twin Cam 103(TM) engine, and features standard equipment items previously offered only as accessories on regular-production Harley-Davidson Touring models.
* The new Road Glide(R) Custom model looks lean and mean, with a slammed suspension, 18-inch front wheel and a new 2-into-1 exhaust system.
* The Wide Glide(R) returns as an all-new Dyna(R) model done in old-school chopper style, with black laced wheels, a chopped rear fender, black "wire" sissy bar, 2-1-2 Tommy Gun exhaust and an optional flame paint scheme. Priced starting at $14,499, the Wide Glide is also a great new value.
* The new Street Glide(R) Trike brings stripped-down, hot-rod styling to the three-wheel category, and joins the Tri Glide(TM) Ultra Classic(R) in an all new Trike family for 2010.
* Dressed in satin chrome and denim black, the new Fat Boy(R) Lo presents a darker and lower interpretation of the motorcycle that still defines the fat-custom segment.
* The 2010 Street Glide(R) model gets even more hot-rod soul, with updates that include a larger front wheel, slimmed-down exhaust, and a new tail light assembly. Street Glide takes a classic Harley-Davidson Touring profile to a low, light and lean extreme.
* No motorcycle on the road today matches the modern street attitude of the three exciting models in the Harley-Davidson VRSC(TM) family: V-Rod(R), Night Rod(R) Special and V-Rod Muscle(R). The explosive performance of the liquid cooled Revolution(R) V-Twin engine keeps VRSC at the top of the power cruiser food chain in 2010.
* The American motorcycle legend that is Harley-Davidson Sportster(R) features six models for 2010, including the $7,999 Iron 883(TM) introduced mid-year 2009 and four others priced less than $10,000.
* Harley-Davidson Custom Vehicle Operations(TM) (CVO(TM)), masters of shimmering chrome and bold paint, offers four new limited-production models for 2010. The CVO Softail(R) Convertible is a versatile urban touring motorcycle, while the CVO Street Glide is a high-performance hot-rod bagger. The CVO Ultra Classic(R) Electra Glide(R) and CVO Fat Bob(R) models are refreshed for 2010 with new paint schemes and styling details. All CVO models are powered by a Twin Cam 110(TM) engine, the largest displacement V-Twin offered by Harley-Davidson.